HERE Geocoder features
Geocoding, high-performance reverse geocoding, multi-reverse geocoding as well as support for address ranges and fuzzy search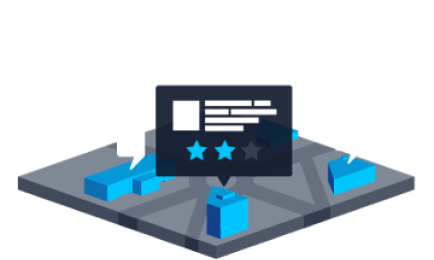 Geocoding
Convert addresses into geo-coordinates. HERE Geocoding API supports fuzzy search.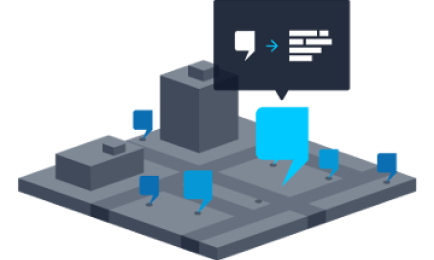 Reverse Geocoding
Returns a usable description of a location from a set of geo-coordinates.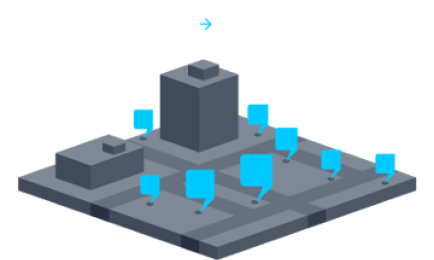 Batch Geocoding
Allows the user to upload multiple forward geocoder or reverse geocoder requests in a single file.
Geocoding API code samples
See how to build a request to get a map over a certain location.
Additional powerful HERE location services
Rich location features and functions for mapping, directions, places, traffic and guidance
Map tiles
Show map tiles for all regions of the world with custom display options.
Map Images
Get pre-rendered map images for all regions of the world, quickly and easily.
Venue Maps
Download venues and related content in many formats.
Places
Allow users to search, find and discover places relevant to them.
Geocoding
Convert street addresses to geocoordinates.
Weather
Show real-time weather forecasts, alerts and astronomical info for any location.
Traffic
Display real-time local traffic info as flow or incident data.
Routing
Display precise instructions for reaching a destination using various transport modes.
Advanced Features
Platform Extensions with additional data and functionality for use with HERE REST API services.
HERE is the leading independent and pure/play location services provider enabling 4 out of 5 in/car navigation systems in North America and Europe and powering enterprise solutions for industry leads.
HERE has been in the location business for the last 30 years and has built one of the most accurate maps in the world.
Trusted by industry-leading teams for over 30 years